The Metropolitan police are to assess new information about the deaths of Princess Diana and Dodi Fayed in a road crash in Paris in 1997.
Scotland Yard did not elaborate on the information, or its source, but Sky News said it had come from the former parents-in-law of a former soldier and had been passed on by the Royal Military police.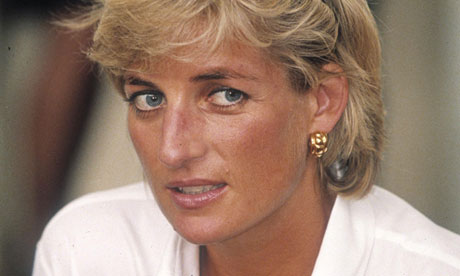 Princess Diana, pictured, Dodi Fayed and their chauffeur died in a car crash in Paris in 1997. Photograph: Tim Rooke/Rex Features
The information, which is thought to include the allegation that the Princess of Wales, Fayed and their driver Henri Paul were killed by a member of the British military, will be assessed by officers from the Specialist Crime and Operations Command.
The force said in a statement on Saturday night that it was studying information into the deaths that it had recently received and was "assessing its relevance and credibility".
"This is not a reinvestigation and does not come under Operation Paget," it said, referring to the police investigation into previous allegations of murder, led by former Met police commissioner Lord Stevens, which reported back in December 2006. It rejected claims of murder and said Paul had been drinking and was driving too fast. Diana, Fayed and their chauffeur were killed when their car crashed in a road tunnel while being pursued by photographers, after the couple left the Ritz hotel on 31 August 1997.
The deaths of Diana and Fayed were further investigated and examined during a 90-day inquest led by Lord Justice Scott Baker at the Royal Courts of Justice in 2007.
The police statement noted the inquest jury concluded their verdict as "unlawful killing, grossly negligent driving of the following vehicles and of the Mercedes [in which the couple were travelling]".
A royal spokeswoman said there would be no comment on the new information. Diana, mother of Princes William and Harry, was 36 at the time of her death, while Fayed was 42.
Fayed's father, Mohamed Al Fayed, former owner of the Harrods department store, has long claimed the couple were murdered. A spokesman for Fayed said he had no comment to make, but that he would be "interested in seeing the outcome", adding that he trusted the Met would investigate the information "with vigour".

Source: The Guardian